Cancer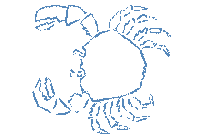 You are sympathetic and understanding to others peoples problems and quick to offer help. Because you are easily moved by a sad story, people think you are a sucker.
On the other hand, you are always putting things off, and that is why you never get anything done.
Hey it's a humor site!!!

The fun side of the internet