Funny One-liners - by Type
Art from the Big Easy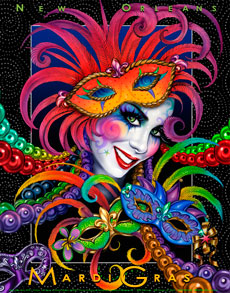 Words of Wisdom
Confucius say jokes, funny inspirational phrases, amusing antidotes and other comical words of wisdom that nobody lives by, can be found in here
Now that I'm older
Now that I'm older I've forgotten just about every thing. Here's our home for retirement one-liners, mature humor, turning 50 short jokes, and senior quips.
Quips About Sex ...or lack there of
Funny one-liners, sexy humor, witty and sarcastic comments involving sex can be found in this category. Semi mature humor in here so go slow and enjoy.
Witty One-liners
All of these one-liners are witty, but these are the wittiest sayings. We have two pages of witty remarks, witty expressions and humor quotes.
Funny One-liners
Lots of humorous, funny one-liners and funny short sayings. We hope you get a good laugh from these sayings, and that you will visit some of the other areas of Bit of Fun
Tags: